Overview
We would love to create an Educational Awareness Campaign where we will educate the large Indian Community in a more detailed way about the Decentralized Protocols, Terraform Capital, the Multi-fiat peg and everything happening here and how Terra is solving the problems at a large scale. The campaign will present how Terra has brought up the highlights of the stable-coin mechanism into the crypto ecosystem. We will showcase the tutorials on how to use the platform & complete detailed information about Layer 1 oracles, smart contracts, on-chain swaps and every use cases. This campaign will engage the new coming developers from the top engineering colleges/universities as well as from the corporate groups in India which will also create a big buzz around the Indian and South-East Asian Countries.
The campaign will :
-Educate people about Terra and its use cases with tutorials on the platform.
-Create better and relevant reach in India and South-East Asian Countries.
-Create Brand awareness among the Indian crypto community.
-Detailed introduction of the project.
-Regular coverage on any new product/update launch with the partnership of Terra.
-Help in creating strong brand recall value among the blockchain and crypto community.
-Regular updates about Terra to the Indian community.
Value To Terra
We are definitely looking to create a long-term asset for Terra through our campaigns.
-The content created can be used as helping videos to get through for the users who want to use Terra.
-Key KPIs to be achieved with the campaign: 20 million+ views on content related to Terra and 45 million+ impressions of the entire campaign.
-We are also looking to get a huge number of users for Terra.
Proposer Background
Finstreet is India's First Crypto Education Institute. This platform acts as an easily accessible medium for people to learn about the importance of cryptocurrencies and the different asset classes associated with them.
Our website: https://finstreet.in/
Channels for distribution:
YouTube 59,200+ subscribers | https://www.youtube.com/c/Finstreet/videos
DailyHunt Josh 6,71,100 followers | Josh - India's own short video app
MX Takatak 1,24,900 followers | https://usr.mxtakatak.com/vQZT/2d9f74c2
Rizzle 55,200+ followers | Finstreet | Watch Short Videos of Finstreet on Rizzle
Trell 3.4 Million+ followers | Finstreet (@Finstreet) : Watch 708 Finstreet (@Finstreet) Vlogs | Trell
More than 4.5M+ people in the crypto and blockchain interested community.
Key Facts:
-4.5M+ followers altogether
-20 million-plus monthly views on all platforms
-6.8 million impressions per month on YouTube
-Verified profiles on all the short video platforms
-100% organic traffic
-80% month on month growth
-We are the Biggest Crypto niche influencer providing educational content in Hindi and English
-Targeting niche Indian audience
Video formats:
Daily Crypto News
Review videos
Interviews with core committee members
New updates videos
Explainers
Tutorial & use cases videos
Project Implementation Plan
Finstreet is offering the following to kick start its campaign for Terra:
-3 Product Tutorial Videos showing the growing Protocol Ecosystem through Terra, with explaining all the Proof-of-Stake (each tutorial video published each month, i.e., 1*3 = 3 months)
-1 Product Review Video showing all the merits of Terra over other Derivative Trading Platforms (review video published in 2nd month)
-5 Dedicated news updates (Biweekly basis)
-Banners for 3 months in all the videos with best use cases (approx in 300+ videos on Finstreet channel)
-5 short tutorial videos each posted on all 4 short video platforms (5*4 = 20 videos) to create a proper understanding & awareness around Terra (6 or 7 videos published each month).
We want to start our campaign by creating a buzz around Terra through short videos on our short video platforms. Then, we will start our YouTube campaign with Product Tutorial videos. Then we have a Product review Video showing all the merits of Decentralized Trading through Terra.
Additional Information
Results of our recent collaborations:
-We were able to garner more than 58 million+ impressions for Zilliqa in the just 3 months.
-We were able to garner more than 22 million+ impressions for Algorand.
-We are the Official Education Partner of Firo Project, Polygon, Jupiter and many such projects.
-We were also the Official Community Supporter to Chainlink's recent India Blockchain Week.
Here are the links: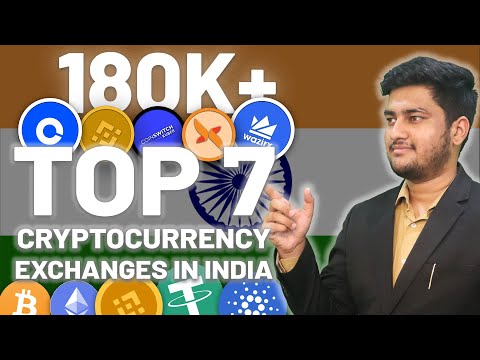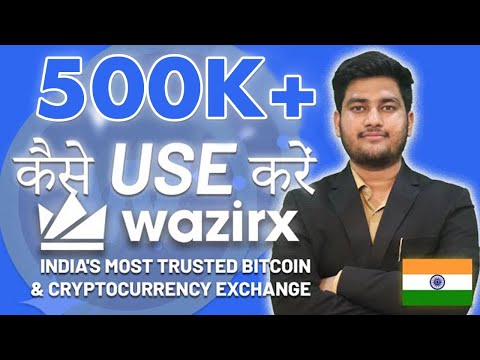 Along with this, we have partnered with Balancer, The Graph, Secret Network, Celo, OMG, Nervos, AAVE, Zcash, Huobi Global, FTX, PoolTogether & more such projects.
Funding Request
Funds from the grant will be used in the following activities-
A) HR cost which includes the following people:
-Video Anchors
-Graphic designers
-Campaign Manager (Content architecture, quarterly reports, ticket resolution)
-Video editors
-Content writers
-Social media managers
-Digital marketers
B) Setup cost
-Studio setup (Camera, Lighting, mic, green screen setup, etc.)
-Infrastructure cost.
-Miscellaneous expenses
Budget : We are looking for a total grant of $15,000.
We have divided the payment structure into 2 tranches.
Tranche 1: We are requesting payment of $7,500 upfront payment before Milestone 1.
Milestone 1: In this, we will include
1st & 2nd tutorial video
1 review video
3 short videos on 4 platforms (12 videos in total)
3 Dedicated news updates (Biweekly basis)
Banners for 1 and half months in all the videos with best use cases
Tranche 2: Rest $7,500 payment before Milestone 2.
Milestone 2: In this, we will include
3rd tutorial videos
2 short video on 4 platforms (8 videos in total)
Banners for 1 and half months in all the videos with best use cases
2 Dedicated news updates (Biweekly basis)
The track of all the content will regularly be updated for the team in the content calendar (excel sheet), that we will be sharing before starting the campaign.
Cheers!!